Amtrak Station
Chicago & Alton Railroad/Amtrak Station (128 Alton Road)
The Chicago & Alton Railroad is on the west side of town, running northeast-southwest. The C&A Railroad, as it came to be known, was completed between Springfield and Alton in July 1852, and was an economic boon for Carlinville and the county.
The C&A would have been the line Abraham Lincoln and other dignitaries of the time used.  Lincoln himself was a staunch backer of the railroad, which celebrated its progress with a festival in Carlinville on July 1, 1852.  Some 6,000 to 7,000 were in attendance, though the population of Carlinville around that time was 433.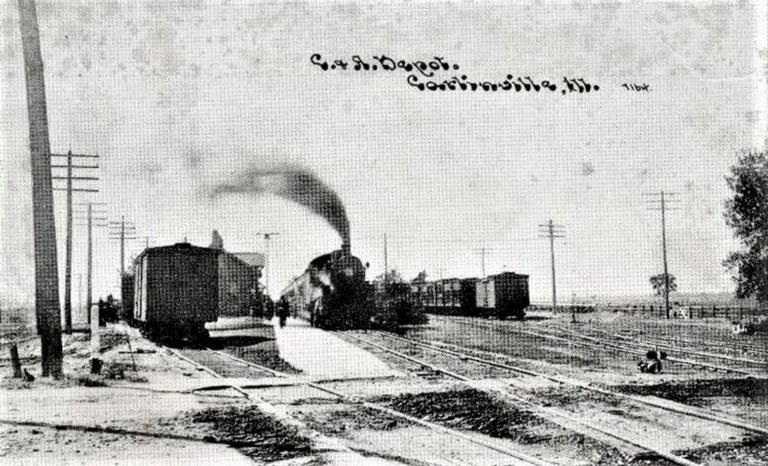 Chicago & Alton Railroad on west side of town
Train depots from days gone by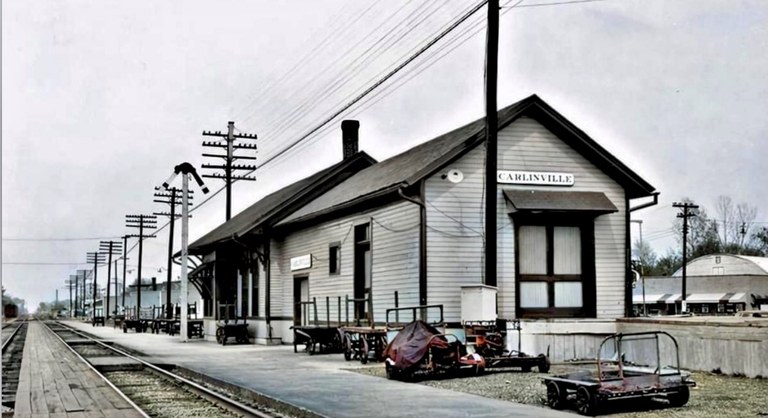 Amtrak  Station
Construction of the new upgraded station was completed in the fall of 2017.  An exterior wall features an 8' x 17' mural commissioned by the city and completed by Carlinville native David Bellm.  It depicts Abraham Lincoln tipping his hat to modern-day visitors from the back of a train.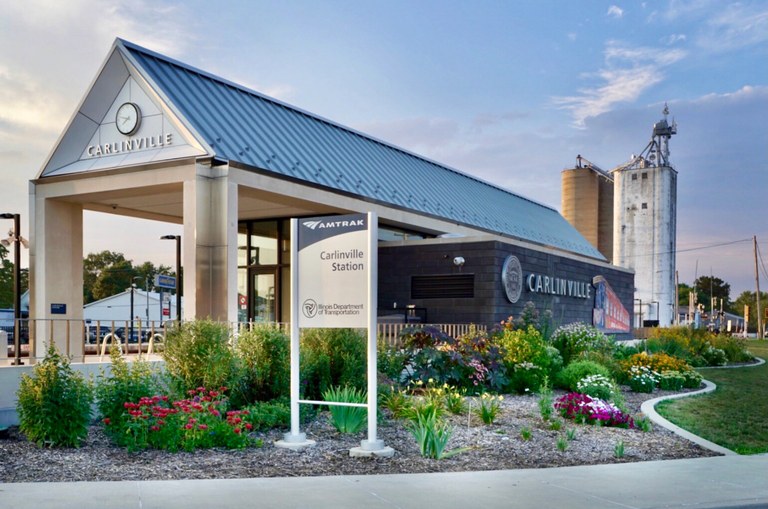 Present Amtrak Station and Pollinator Garden
Amtrak Pollinator Garden: The Carlinville Amtrak Pollinator Garden was the first public garden planted on behalf of pollinating insects in the city.  With the help of local volunteers and grant monies, the garden was planted at no cost to the city or residents.  Loretta Tawfall and Mary Tinder designed the garden.
Travel north from the Amtrak Station and turn left on West Main.  Continue on West Main Street