Macoupin County "Million Dollar Courthouse"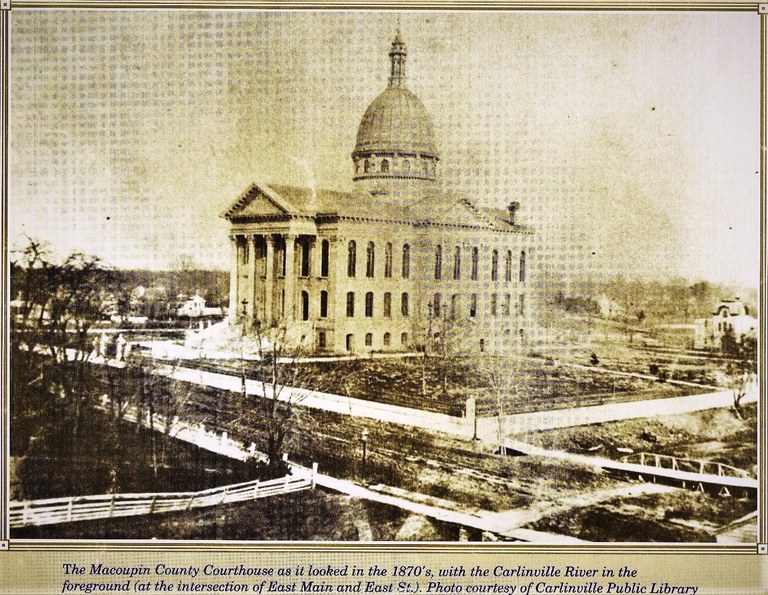 Macoupin County "Million Dollar Courthouse"  (210 East Main)
The third and current Courthouse was constructed between 1867 and 1870 and is the beloved hallmark of the county.  Its construction, however, was steeped in controversy. 
The building, which was not supposed to cost more than $150,000, came with a final price tag of $1,380,500, equal to nineteen percent of the assessed value of property in the entire county in 1870.  An independent audit by the succeeding court showed that the courthouse should have cost $643,867.    A morass of bankruptcies and lawsuits followed, and a few residents actually moved out of Macoupin County to avoid the tax burden and lingering controversies.  The county did not burn the last bond on the courthouse until July 1910, in a two-day celebration that attracted throngs of onlookers and dignitaries from around the region. 
The architect for the Courthouse was Elijah E. Myers of Springfield, Illinois.  This was his first major commission but he went on to become one of the nation's foremost architects of the late nineteenth-century.  Myers is the only nineteenth century architect to design three state capitals: Michigan, Texas, and Colorado. 
At the time of its construction, the courthouse was said to be the finest county building in the United States with the exception of the one in New York City.  The rectangle building is 181 feet by 80 feet, crossed by an equal distance from the north and south ends by a transverse rectangle of smaller dimension.  The outside walls are of magnesium limestone and from the foundation to the top of the dome is 191 feet.  The interior walls are heavy masonry, three feet thick with trim, doors, window frames, stairs and banisters throughout the building all made of cast iron.   The Macoupin County Courthouse was said to be "strictly the only fireproof building in the country" when it opened in 1870.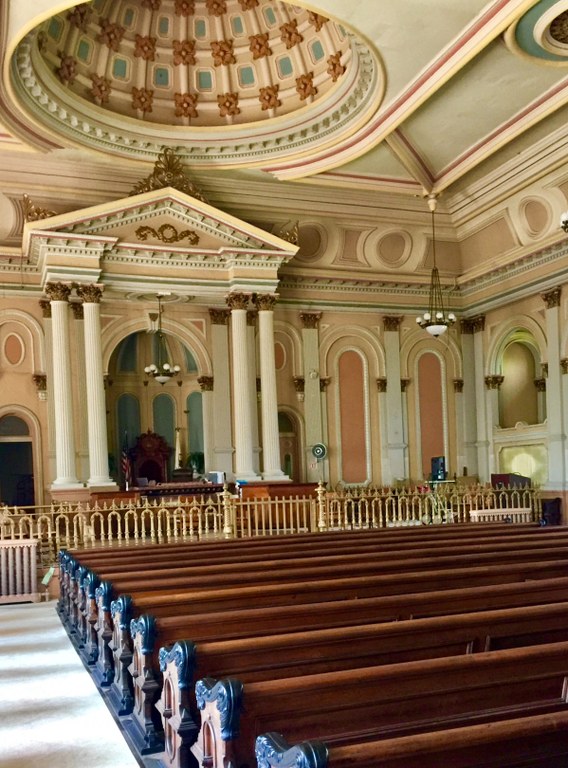 The main courtroom on the second floor of the Macoupin County "Million Dollar Courthouse" as it looks today.