Site of Ariston Restaurant on Original Route 66
Site of first Ariston Café on the original alignment of Route 66 (232 E. Side Square).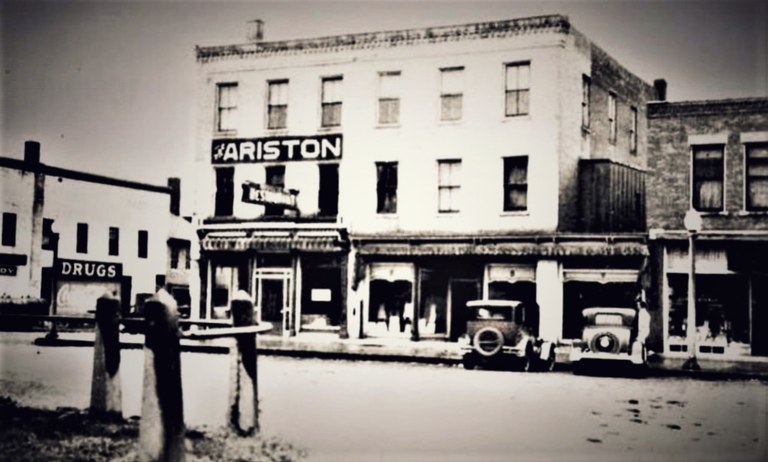 The Ariston Café located on the Carlinville Town Square during the time US Route 66 went through Carlinville (1926-1930).
One of the hallmarks of Route 66 in Illinois, the Ariston Café, which has operated in Litchfield since 1930, was originally established in Carlinville in 1924.   The Ariston Café is believed to be the oldest continuously operated restaurant on Historic Route 66. 
A Greek immigrant, Pete Adam, opened the Ariston in Carlinville and the business prospered as the original corridor of Route 66 rolled through Carlinville from 1926 to 1930.  However, the highway was shifted to the east in 1930, with Litchfield as one of the towns along the corridor.  Adam moved the Ariston out of Carlinville that year, settling in Litchfield, where the restaurant remains a favorite of locals and Route 66 travelers.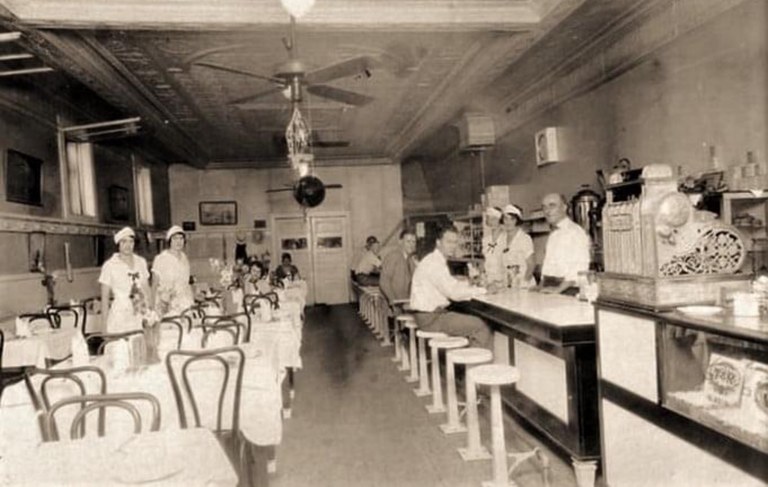 The interior of the original Ariston Café during the time US Route 66 traveled around the Carlinville Town Square (1926-1930).